Downton Abbey Marathon Must-Haves
Last Updated by
If you didn't already have plans for Labor Day Weekend, you certainly do now!  PBS SoCal is airing all 6 seasons of Downton Abbey in a major Downton Abbey Marathon starting at 9 p.m. on Friday and running till midnight on Labor Day.  Yep, you read that right.  75 hours of Lady Mary, Matthew Crawley, the Dowager Countess, Mrs. Patmore, Branson and all your favorite (and most despised) characters of the sensational series. What is a weekend?  THIS is the perfect weekend!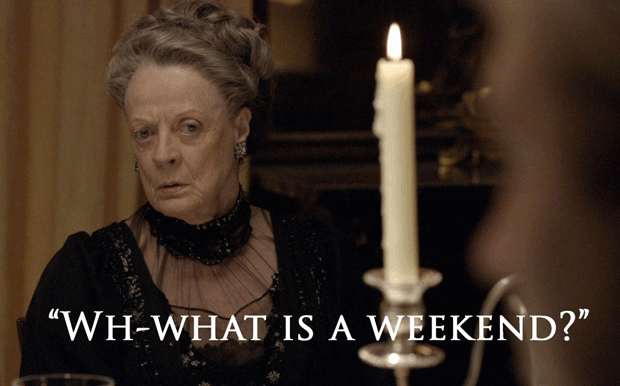 Like any marathon, it's best to go into it with a solid game plan. So here are our 5 Downton Abbey Marathon Must-Haves to get you prepped and ready for a weekend of Highclere Castle drama...  (Warning: If you've somehow missed the whole Downton Abbey phenomenon and don't know all the plot twists and turns, go back now - spoilers await below!) 
1.  Tissues.  Actually make that boxes and boxes of tissues! 
While Downton is certainly brimming with intrigue and humor, you know you're going to start bawling like a baby when Lady Sybil dies... Or when Mr. Bates proposes to Anna... Or when Mary gives Matthew her good luck charm to take to war... Or when Daisy and William get married... Or when Matthew proposes to Lady Mary... Or when Lady Edith is left at the altar... Or when Matthew dies... Or... We could go on and on!  The point is, stock up on your favorite brand of tissues and be sure to keep a box within arms reach at all times.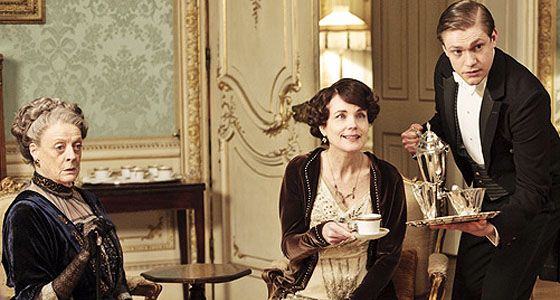 2.  Plenty of English Tea
Not only are you likely to get the urge for a spot of tea when you see the cast continually sipping from delicate china cups, this is also a fantastic way to keep yourself caffeinated for the long haul of six seasons.  So put the kettle on! 
3.  Dowager Zinger Bingo - Gotta catch 'em all!
One of the best things about Downton is the snarky zingers from the show's most compelling character, the Dowager Countess.  Keep track of her best one-liners by playing along with our Dowager Countess Bingo!  Click the link below to download your copy. 
4.  Downton-Inspired Snacks
To do this marathon right, you're going to need plenty of sustenance. And that sustenance should have a distinct Downton Abbey flavor!  We suggest checking out the lavishly perfect Downton TV dinner menu from Epicurious. 
5.  Join the Conversation online with #DowntonPBS
Whether you're planning to have a dozen of your nearest and dearest with you through the marathon, or if you're watching it solo, extend your viewing pleasure to the online space and get to know other Downton fans on Twitter and Instagram through the hashtag #DowntonPBS. And be sure to check out the Masterpiece Podcast and Book Club page for even more insider info and behind the scenes tidbits to enhance your marathon viewing!
And that my friends, is how you do a Downton Abbey Weekend Marathon right!